23-08-2015, 20:49
VW Enthousiast

Join Date: Jan 2009

Posts: 88

UK Rallye Golf Show 2016 (new venue)
---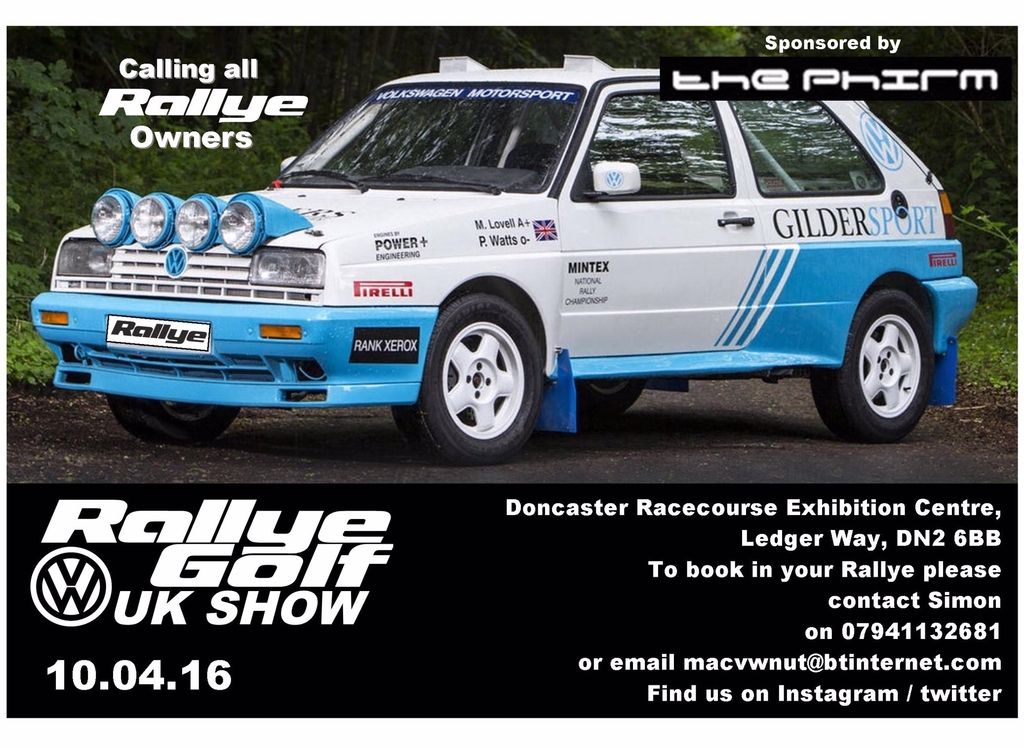 2016 Brings a new exciting venue for the UK Rallye Golf Show located at the fantastic Doncaster Racecourse/exhibition Centre
This years event is proudly sponsored by THE PHIRM (check these guys out in their new premises)
As ever the show will be running alongside the 'Elsecar show' with all Rallyes displaying inside the exhibition centre.
All Rallyes to be parked up between 2-6pm on the Saturday ready for the show on Sunday.
Please contact me to book your Rallye in.
Below is the racecourse website which includes a list of various hotels all in a 10 minute walk.
Cheers Simon
www.doncaster-racecourse.co.uk
__________________
Standard Rallye Golf / VR6T Rallye Golf
MK1 GTI Standard / Skoda 4X4 20VT

UK RALLYE GOLF SHOW 09th April 2017 (Please pm for more details)