Te Koop :
4 stuks BB5 LM 19" 5 x 100 8,5 Breed
Voorzien van verzonken ventielen met Inbuskop
Banden zijn allemaal Uniroyal rainsport 2 in de maat 215/35/19
Velgen :
3 stuks zijn normaal gebruikt doch een "schaafwondje" is op sommige plaatsen aanwezig. De schade aan deze drie velgen betreft normale steenslag en zoals eerder gezegd een paar "schaafwondjes". hiermee wil ik zeggen dat dat er vlot uit te schuren is. Wielen zijn recht en er zijn geen happen uit het materiaal of andere toestanden.
1 velg is tengevolge van een put bij wegenwerken zwaar beschadigd (zowel binnen en als buitenkant). Erop rijden kan nog, maar het is niet bepaald mooi en de band gaat af, dus ik zou hiervoor op een nieuwe/2dehands velg rekenen.
Banden :
eenmaal schade gehad aan de wang en toen een nieuwe band gekocht. vandaar één zeer goede band (bijna nieuw) en 3 banden ca. 2mm profiel
Ik wil geen gezeik achteraf dus ik zeg eerlijk hoe de velgen eruit zien en wat de schades zijn. what you see is what you get, niet meer, niet minder...
FOTO's ZWAAR BESCHADIGDE VELG :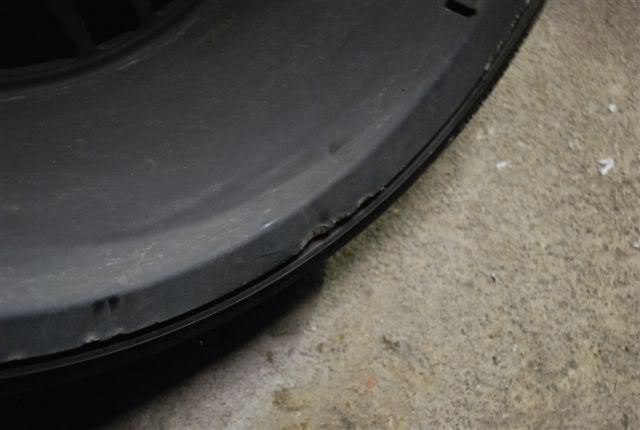 ANDERE VELGEN :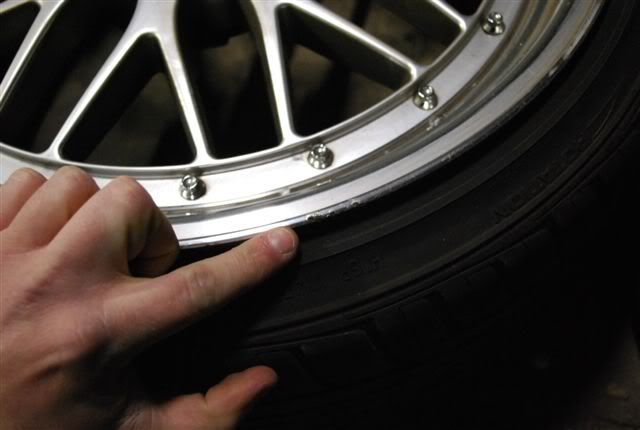 prijs omdat 't moet : 400 Euro of 'n aanvaardbaar bod.
ter info : nieuwprijs van één band is 190 euro.
__________________
***Proud member of VAG_Konzept***
***Bags Are For Groceries !!!***
***People hate mk3's, that's why we love them

***
...als Kind mal in die Ölwanne gefallen...