13-04-2011, 13:35
Volksforum Crew

- You WILL comply!!

Join Date: Dec 2003

Posts: 25,175

overige merchandise
---
De Volksforum MOK!
Deze prachtige glans zwarte mok is in wit bedrukt met het bekende 'worn' Volksforum logo zoals ook te vinden op de huidige bruine T-Shirts.
Ideale mok om uiterst trendy je fullsize cappucino te drinken, maar doet het natuurlijk ook goed voor bier, whiskey, wodka-fanta of andere versnaperingen.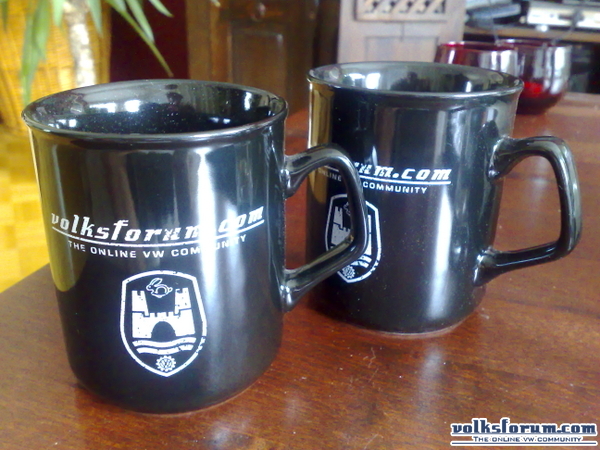 SORRY, de mok is uitverkocht.
__________________
Welcome to the internet:
Where men are men, women are men, and little girls are FBI agents.

---
Last edited by Tjaap : 21-11-2012 at

23:06

.